| | | |
| --- | --- | --- |
| Introduction to Venus Legacy | | As we age, the body produces less collagen and stores more fat—this eventually leads to "muffin tops," "love handles," cellulite, sagging skin, wrinkles, and other signs of aging. Venus Legacy effectively addresses these problems. |
How Venus Legacy Works
Radiofrequencies
Pulsed Electromagnetic Fields
Varipulse™
The use of radiofrequency energy generates heat to warm tissue to melt fat and promote collagen production.
Pulsed electromagnetic fields work in a complementary manner with radiofrequencies to further enhance the process.
Varipulse™ creates a suction effect, enabling deeper energy penetration to better target subcutaneous fat and cellulite.
Benefits of Venus Legacy
Venus Legacy offers many benefits:

No downtime
Non-invasive
Compatible with all skin types

Maximum comfort
Excellent result
What Can Venus Legacy Treat?
Venus Legacy addresses the following conditions:

Non-Surgical face and body treatment.
Cellulite reduction.
Skin tightening.

Body Contouring.
Wrinkle reduction.

We use Venus Legacy to treat the stomach, arms, buttocks and face.
Treatment
When the applicator makes contact with your skin, you will feel a gentle heat that will get progressively warmer until it reaches its optimal temperature. If Varipulse™ is activated you'll also feel a suction effect.
Before and After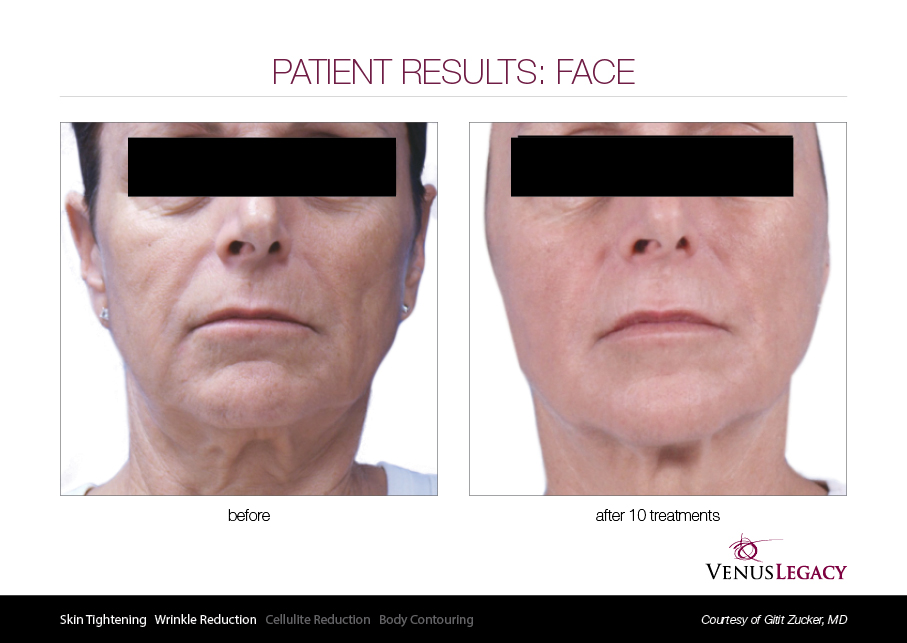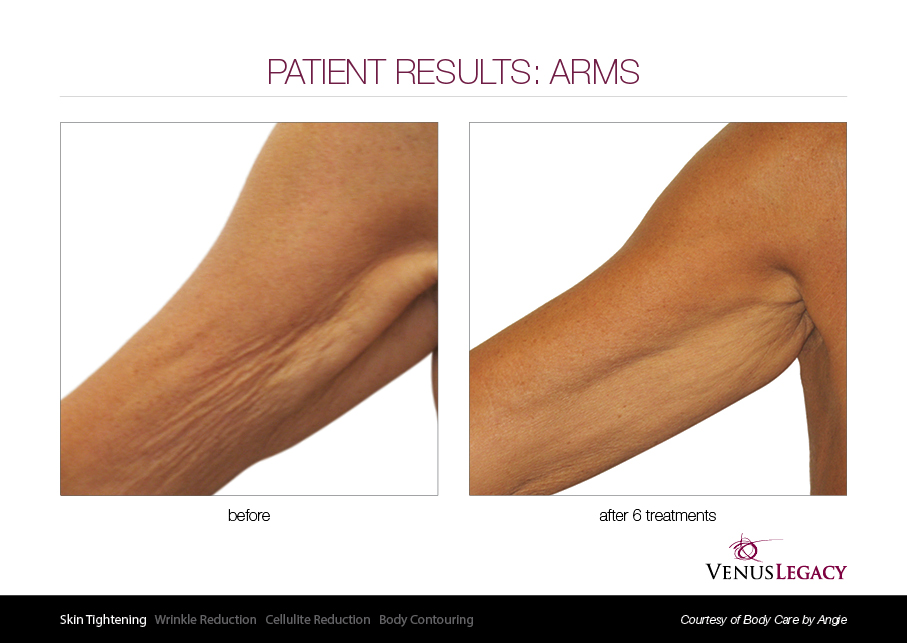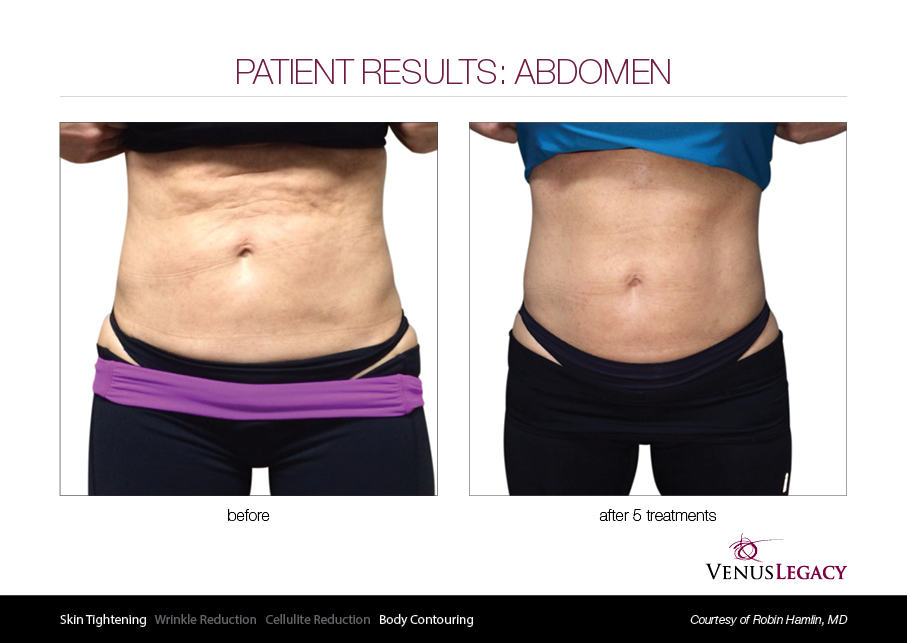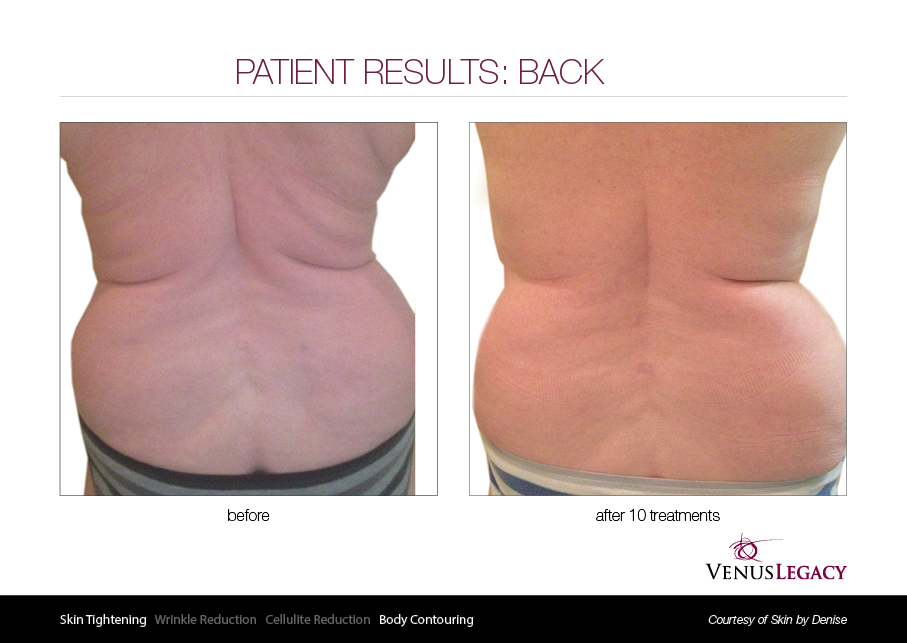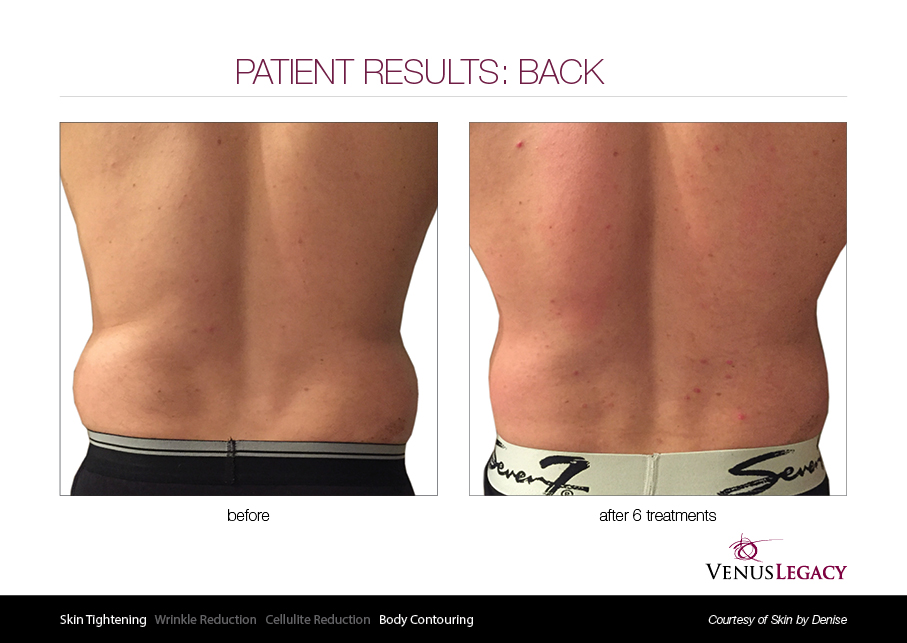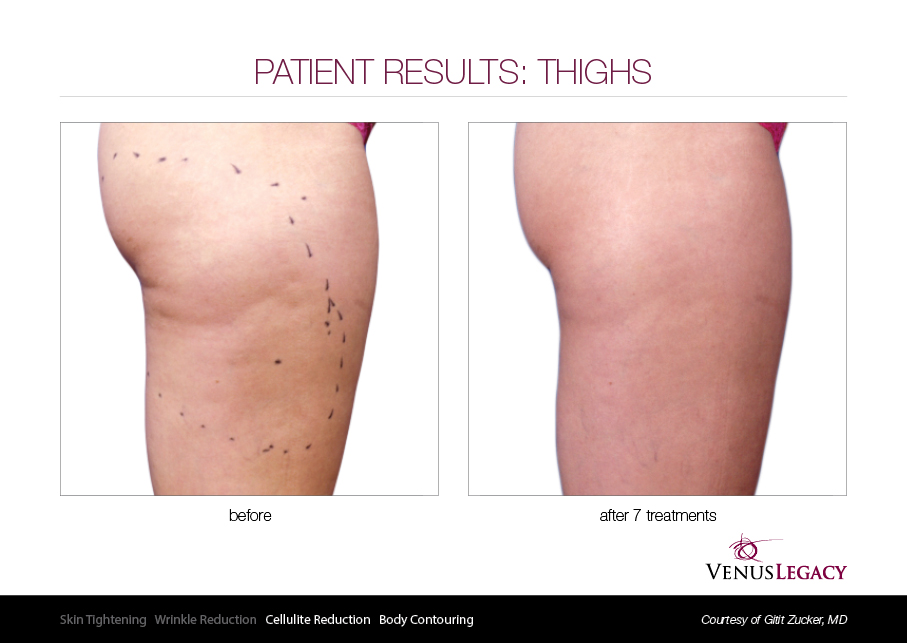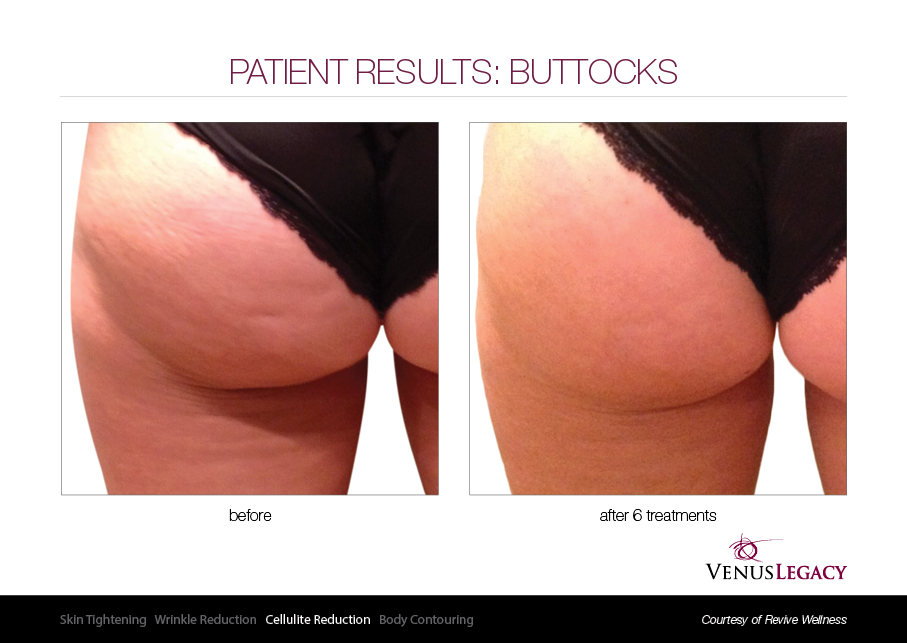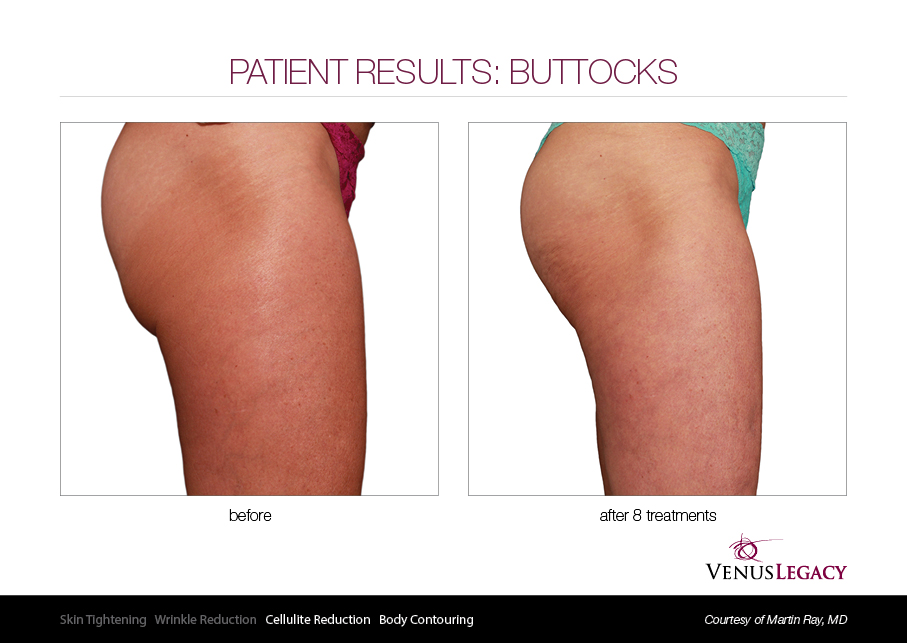 FAQs
| | | |
| --- | --- | --- |
| | | Is Venus Legacy suitable for me? |
| | | |
| --- | --- | --- |
| | | How long does the treatment take? |
| | | |
| --- | --- | --- |
| | | When will I see results? |
| | | |
| --- | --- | --- |
| | | Are there any side effects? |