| | | |
| --- | --- | --- |
| Introduction to VIVACE Fractional Microneedle RF | | VIVACE utilises a technological mix of microneedling, radiofrequencies and LEDs. Individually, these techniques stimulate collagen production, boost blood supply, and tighten the skin. Vivace synergises these effects by allowing these technologies to work in tandem to produce the best results. |
How VIVACE Works
Microneedling
Radiofrequency (RF)
LEDs
The needling process creates microchannels and stimulates the body to produce collagen.
Radio frequencies emit heat to stimulate collagen production and start the healing process.
The LEDs have two frequencies: red light stimulates collagen production and blue light kills acne bacteria.
Benefits VIVACE
VIVACE offers many benefits:


Minimal downtime
Minimally invasive.
Compatible with all skin types.
Less pain.
Chemical free.
High precision.
Safe and effective.
What Can VIVACE Treat?
VIVACE can assist with:

Decreasing fine lines and wrinkles
Skin tightening
Scar revision
Reducing spider veins

Diminishing stretch marks
Pore refinement
Improving skin texture
Evening skin tone

We use the VIVACE to treat the face, neck and décolletage.
Pre-treatment
Avoid prescription vitamin A products 3 days before treatment.
Use sunscreen and minimize excessive sun exposure 1-2 weeks before treatment.
Before and After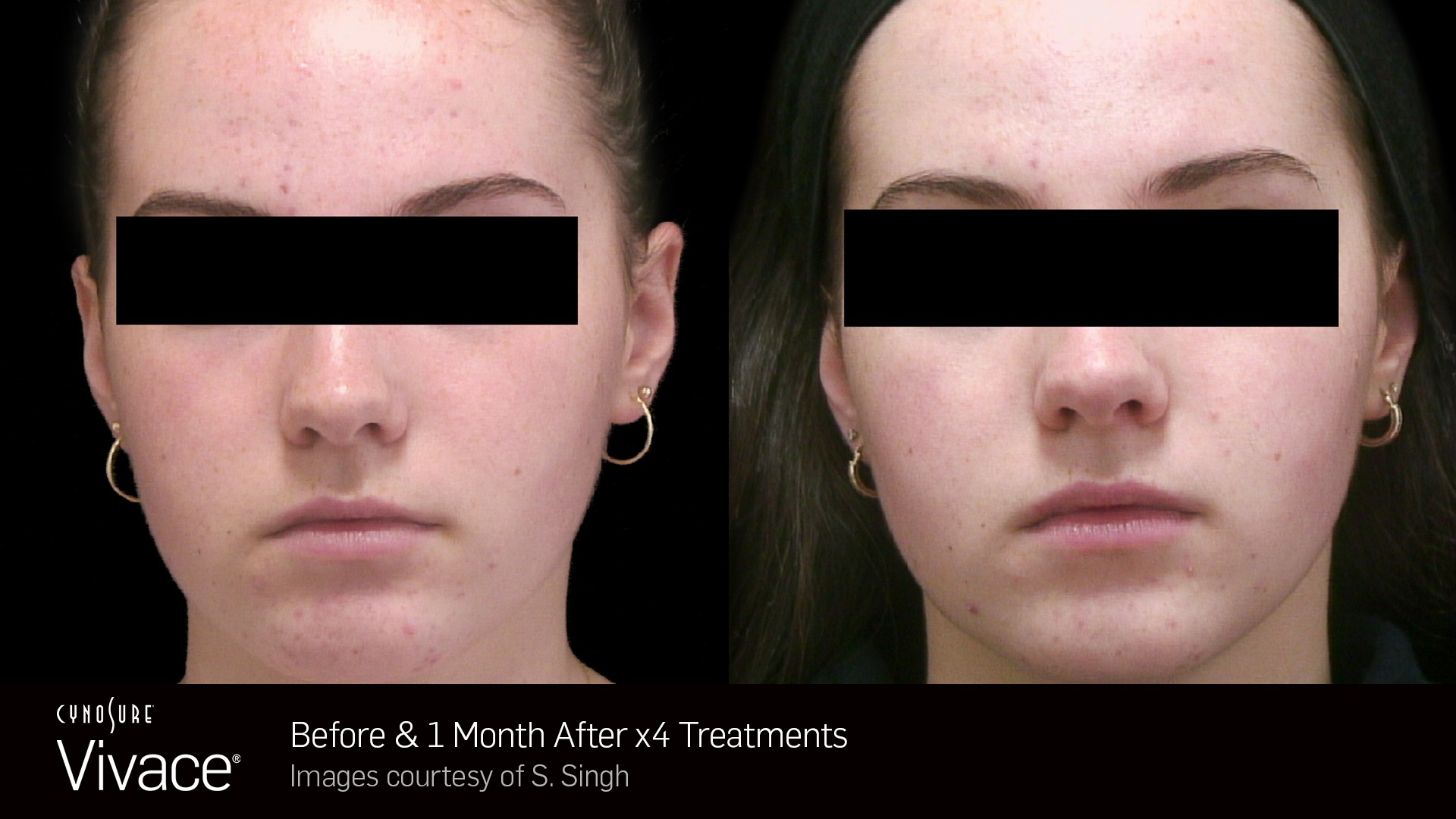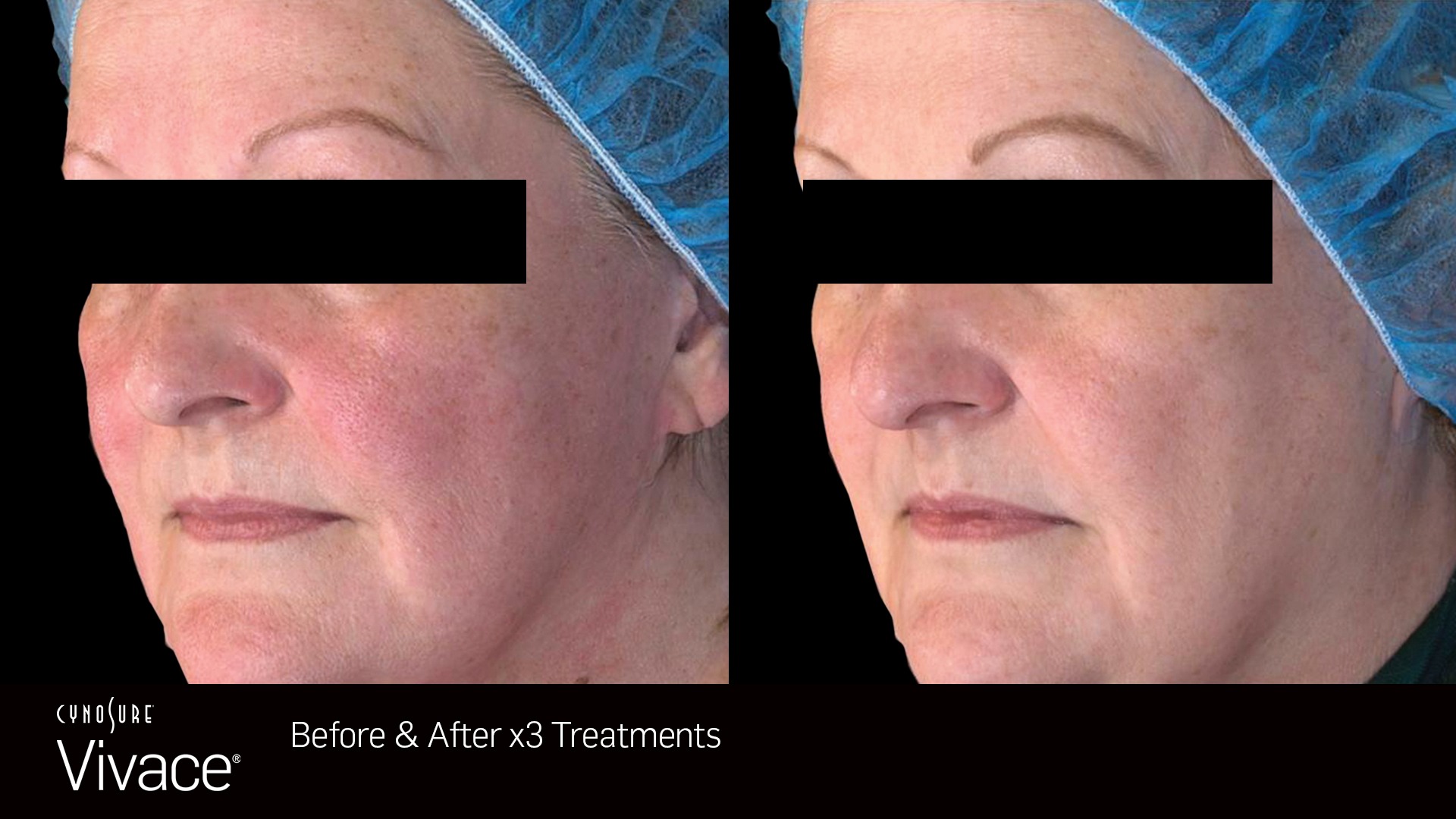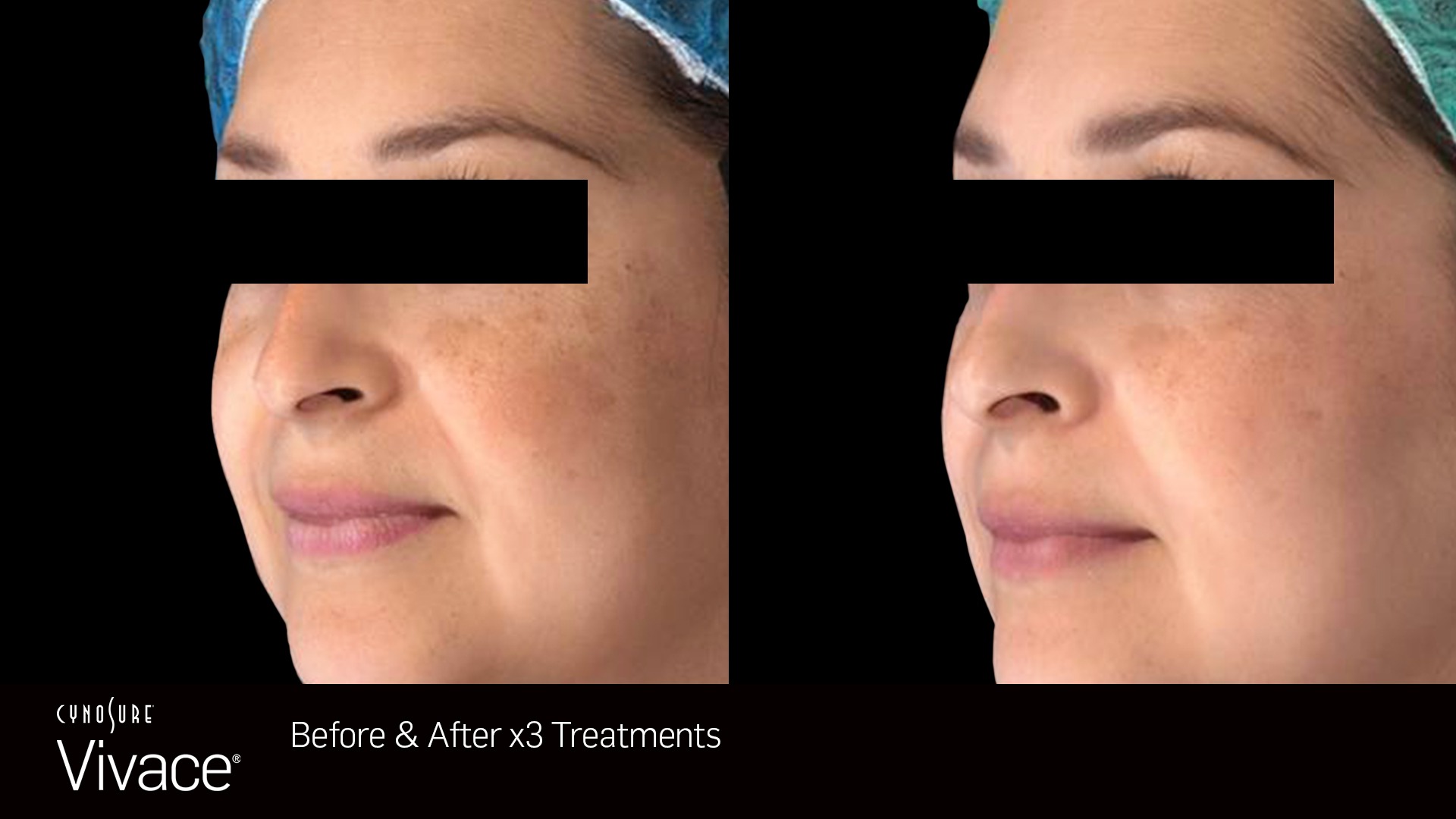 FAQs
| | | |
| --- | --- | --- |
| | | Is VIVACE suitable for me? |
| | | |
| --- | --- | --- |
| | | How long does the treatment take? |
| | | |
| --- | --- | --- |
| | | How long does it take to see full results? |
| | | |
| --- | --- | --- |
| | | Are there any side effects? |