| | | |
| --- | --- | --- |
| Introduction to ONDA Coolwaves | | At Auspoint Medical Cosmetic Clinic (AMCC) we recommend ONDA Coolwaves, which is a new body contouring technology that is more effective than traditional radiofrequency treatments. |
How ONDA Works
Coolwaves
Onda Coolwaves deliver microwaves that more effectively penetrate the skin, breaking fat cell membranes, therefore releasing fat which is removed via the lymphatic system.
Benefits of ONDA Coolwaves
ONDA Coolwaves has many benefits:

No downtime.
Non-invasive.
No skin damage.

No pain.
Effective results.
Built-in cooling.

ONDA's use of microwave frequencies makes it efficient and capable of reaching temperatures that exceed traditional methods, and which can result with a 24% reduction of fat from a single treatment.
What Can ONDA Coolwaves treat?
ONDA is a specialized device that is effective for:

Cellulite reduction.
Fat reduction.

Body contouring.
Skin tightening.

At AMCC, we use ONDA Coolwaves to treat excess fat, cellulite, and loose skin on stubborn areas such as the stomach, arms, thighs, bra line, buttocks and more.
Pre-treatment
Avoid applying moisturizing and softening creams on the target area a week prior to treatment.
We recommend drinking at least 2 litres of water the day of your treatment.
Before and After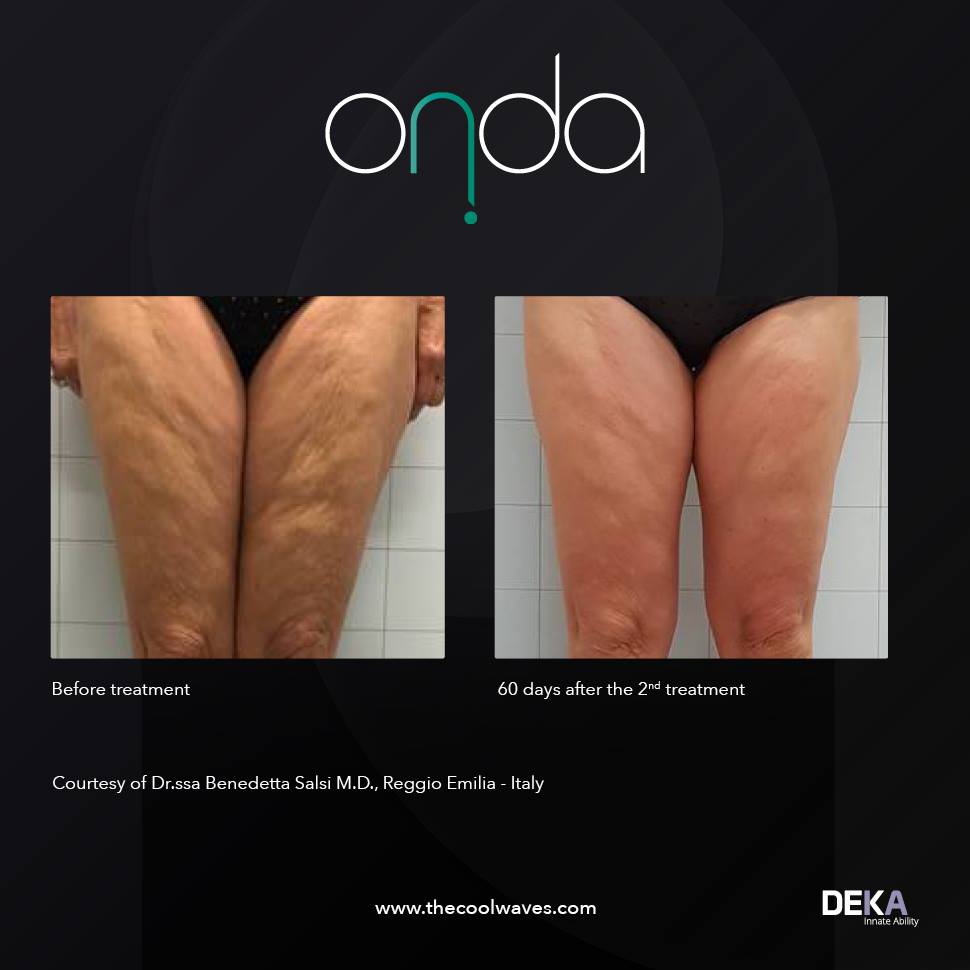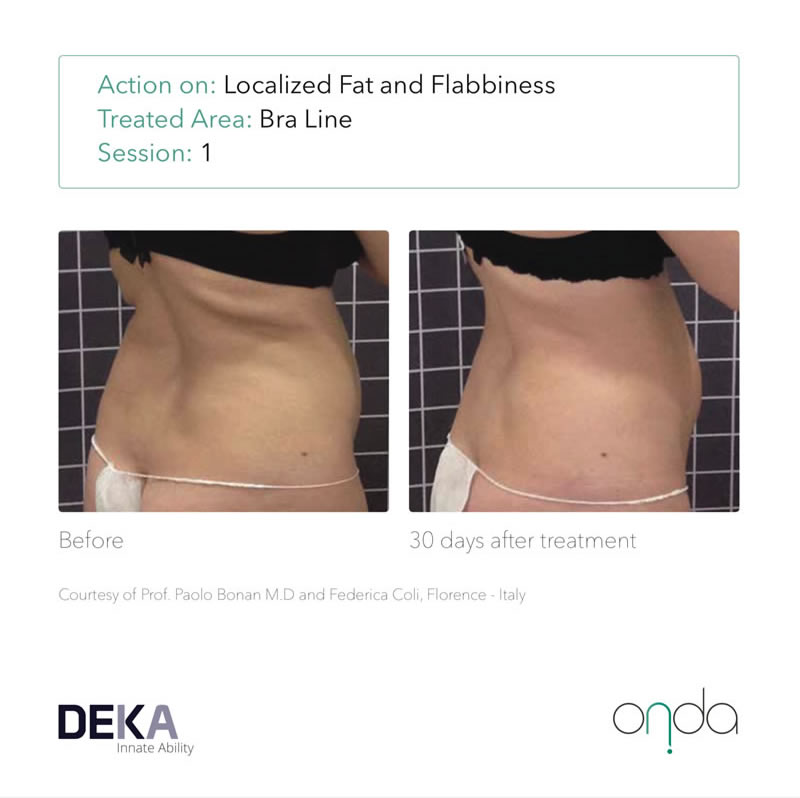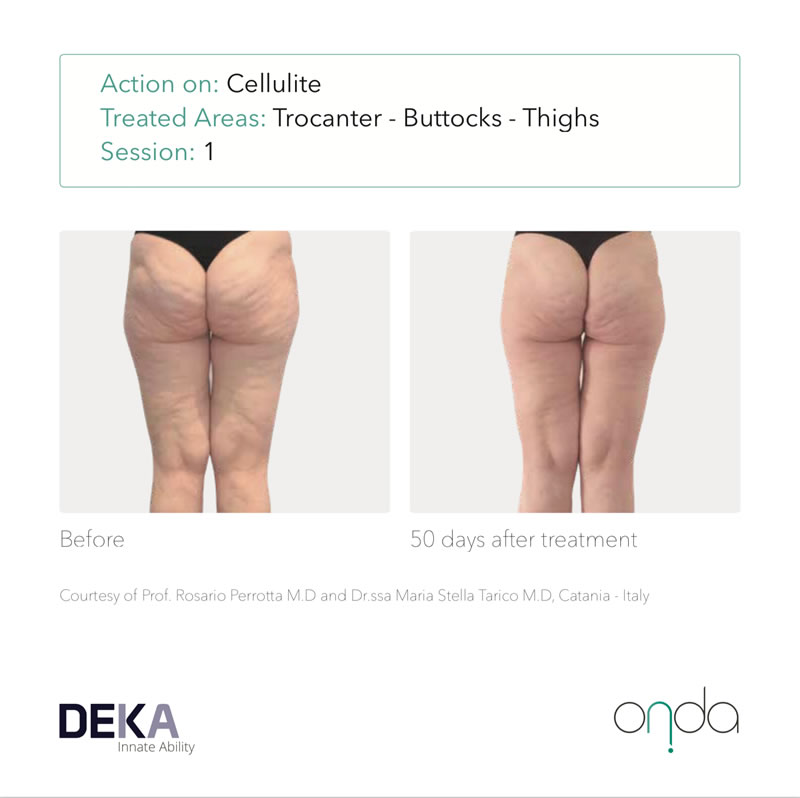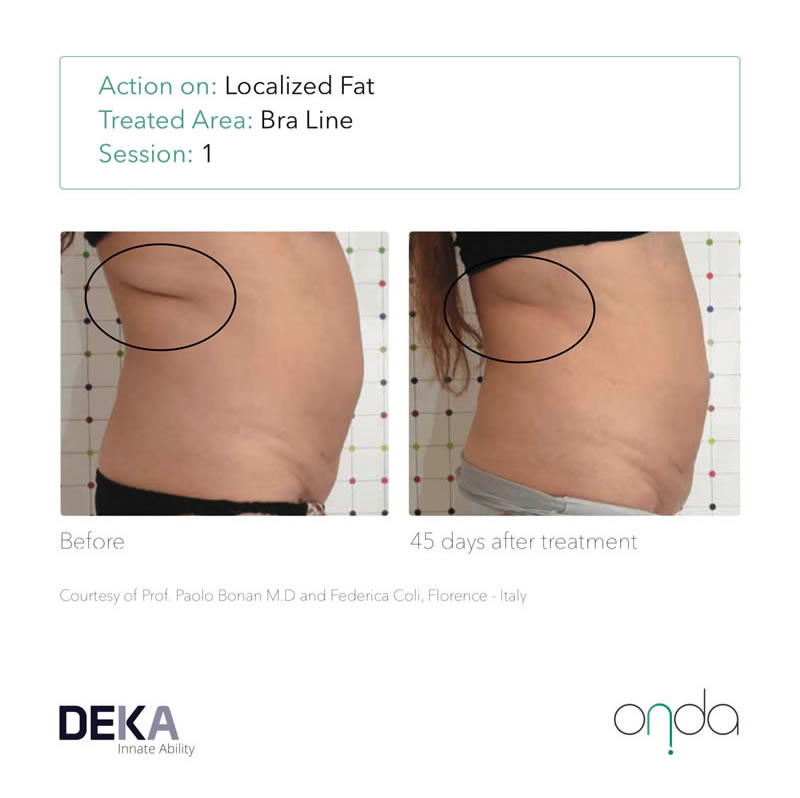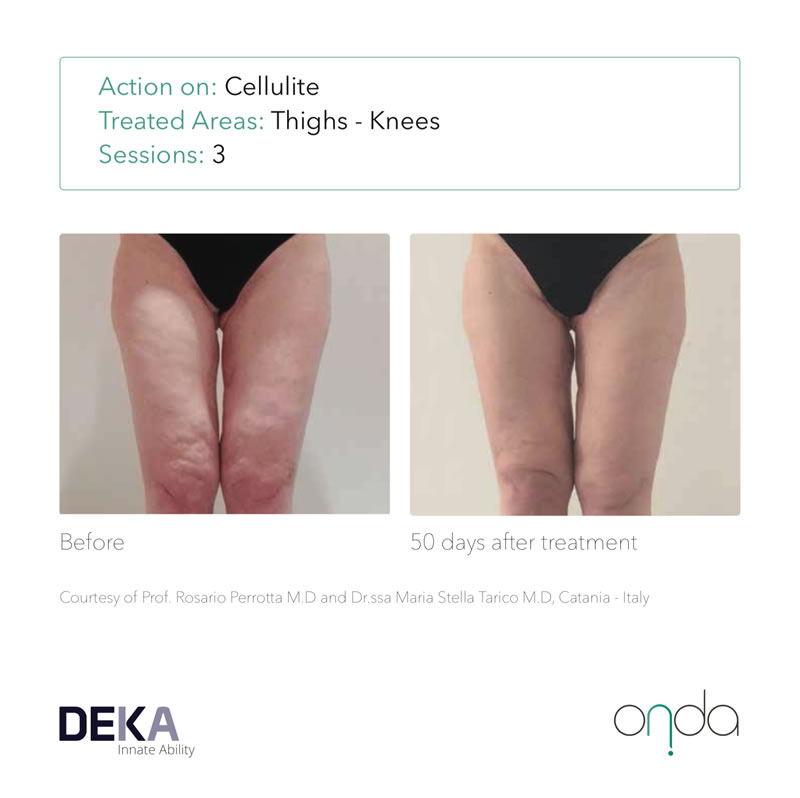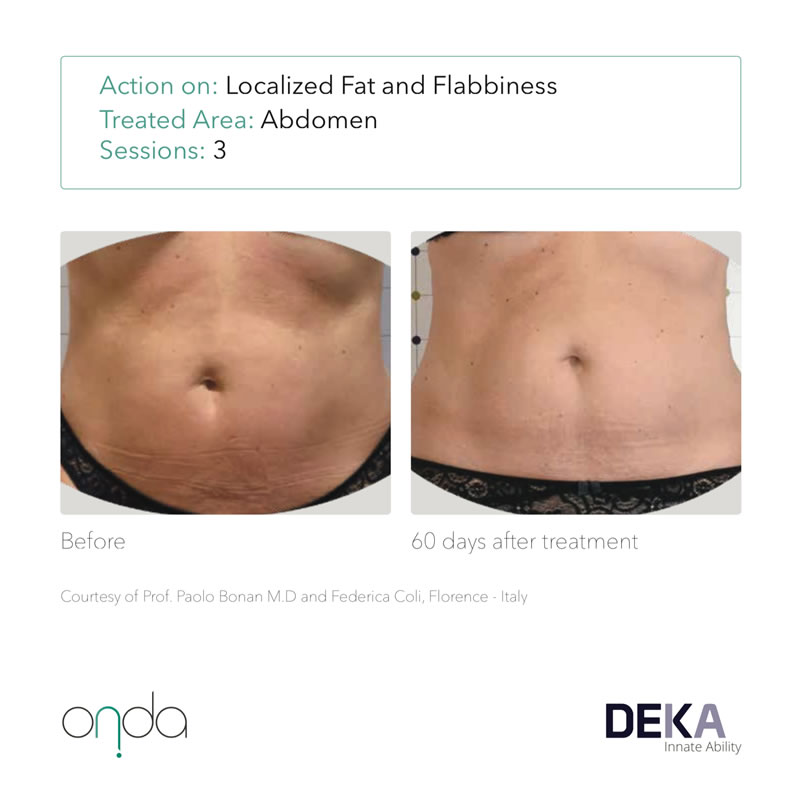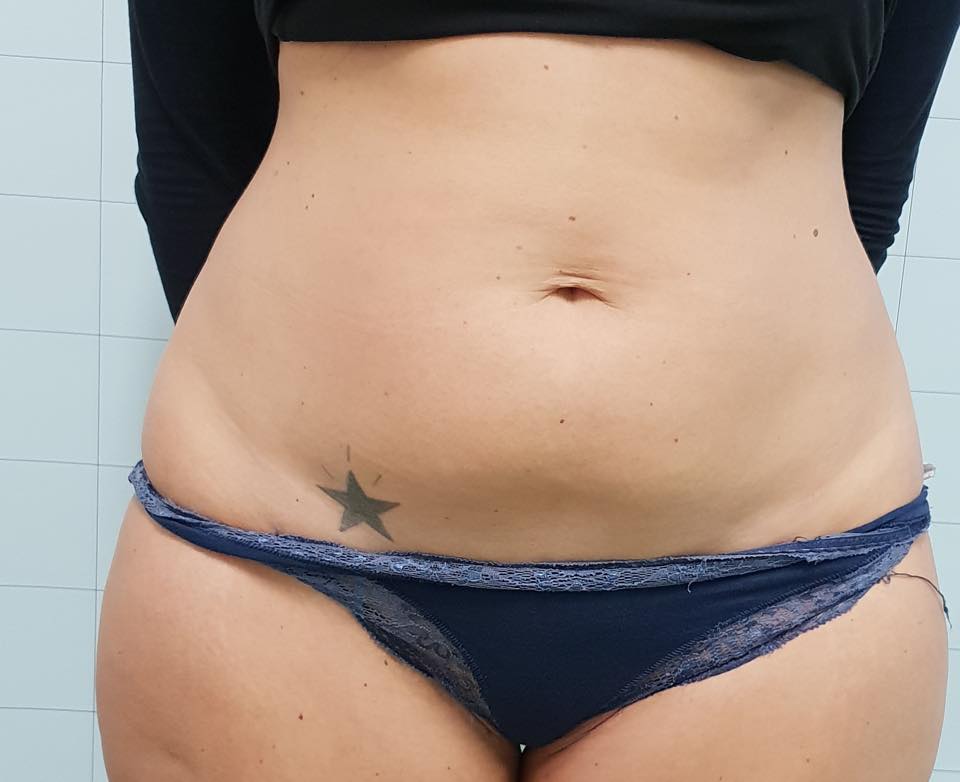 FAQs
| | | |
| --- | --- | --- |
| | | Is ONDA Suitable for me? |
| | | |
| --- | --- | --- |
| | | How long does the treatment take? |
| | | |
| --- | --- | --- |
| | | How many treatments for optimal results? |
| | | |
| --- | --- | --- |
| | | What are the side effects? |